عملاق استعاده الملفات المحذوفه "الصور , الفيديوهات ,الصوتيات,..... الخ " Tenorshare Photo Recovery v2.0.0.1 : تحميل مباشر
---
...
...
Tenorshare Photo Recovery v2.0.0.1



تحميل Tenorshare برنامج الرائع الا انه يستطيع القيام بعمل ممتاز وكبير كم مرة فقدنا ملفات حذفناها عن طريق الخطأ ؟ كم مرة حدث وان فرمتنا الجهاز ونسينا بان ملفاتنا كانت ضمن القرص الذي تم فرمتته ؟ كم مرة فقدنا بيانات هامة من ذاكرة الفلاش خاصتنا ؟ وكم وكم وكم .. كثير منا يتسائل هل من الممكن فعلا استعادة ما تم حذفه او فقدانه عن طريق الفورمات ؟ اقول نعم فكثير من البرامج مع تقدم التكنولوجيا اصبحت تهتم بهذه المشكلة واستعادة ملف محذوف اصبح بالعملية السهلة .. برنامج اليوم يدعم جميع الوسائط (( هارد ديسك / مشغل ام بي ثري /كروت الميموري / كاميرا ديجتال ... الخ ))
Did you ever lost your photos when transferring them from camera to PC? Or click "Shift + Delete" on your computer without file backup? Or mistakenly select "Delete all" when deleting some not-so-nice pictures on camera? Don't be depressed! Photo Recovery Software is designed to help you find your files back! This robust tool not only recovers digital photos, music, videos from PC, but also recovers other type of files from formatted and damaged digital camera, memory card, USB drive, hard drive and other storage devices securely and completely.

- Recover not only photos, but also videos, audios and ********s.
- Recover photos from memory card, camera, USB drive, etc.
- Preview the scanned photo, audio and video files before recovery.
- Secure and 100% risk free without any damage.
- New Samsung Galaxy 4 and Windows Phone 8 Recovery supported
- Scan, select, recover 3-step photo recovery.
Recover Not only Photos - 359+ files formats Recovery
Recover photos that you inadvertently deleted, or recover photos and images from a wide range of storage devices that are formatted, corrupted, or damaged. This digtal image Recovery software is also able to help you keep your videos, audios and ********s safe, even if something goes wrong along the way.
Recover Files from PC and More
Not only can you recover photos, videos, audios and ********s from computer's hard drive, but also lost data on almost all popular portable mediums like memory card, digital camera, USB flash drive, and etc. can be easily recovered.It is cross-compatible for the whole range of camera manufacturers, so it is super simple to get data back no matter the photos is shot by Sony, Nikon, Canon, Samsung, Pentax, LG, Fuji, Olympus, Epson, JVC, Sharp, Panasonic, etc. Fully recover data from cell phone (including smart phone, mobile phone, fully support Blackberry, Samsung, Nokia, LG, HTC and other brands).
Previewable Photos and Audios
To either save time or confirm the files' property and quality, you are allowed to preview photos and audios before recovery. Via such a thumbnail preview, you are able to quickly decide whether the file is the one you need to recover. It's straightforward and effective.
Wide Compatibility
It supports all file systems including HFS, HFS+, FAT, NTFS, EXT2, EXT3 file system based on Windows 7/8/XP/Vista. This software is also compatible with a wide range of file types in a various formats, for example, videos in MOV, MKV, ASF, etc, photos in JPEG, PNG, TIFF, BMP, etc, audios in MP3, OGG, etc, and ********s in DOC, XLS, PST, etc.

البرنامج مجانى
حجم البرنامج : 4 ميجا
متوافق مع جميع نسخ الويندوز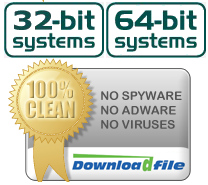 لفك الضغط بدون أى مشاكل حمل آخر اصدار من الونرار من هنا

آداه رائعه لتسريع التحميل بالداونلود مانجر من هنا

آداه اصلاح مشكله انترنت داونلود ماننجر Fake serial number من هنا

اداه رائعه لتسريع اداء متصفح فاير فوكس من هنا

==================
Download
==================